Northwest Decorative Concrete installs stamped concrete driveways, stamped concrete sidewalks, stamped concrete patios, Epoxy flooring, stained concrete, acid stained concrete, polished and colored concrete floors, concrete countertops. We service all of Michigan and beyond, including Detroit, Grand Rapids, Lansing, Kalamazoo, Saginaw, Flint, Ann Arbor, Traverse City, Petoskey, Bay Harbor, Charlevoix, Boyne City, Boyne Falls, Harbor Springs, Indian River, Mackinaw City, Mackinac Island and Cheboygan.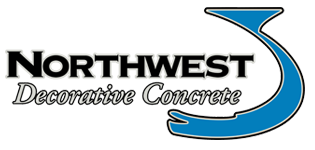 ELEGANT, DURABLE
AFFORDABLE
Polished concrete flooring is accomplished through using a chemical densifier and progressively finer grinding tools, along with stains or dyes to create a smooth finish. The grinding process is not considered finished until it reaches a minimum of 800-grit level. Polishing concrete is much like the process of sanding wood, except the finished product can fool the eye into thinking it is granite or marble.
It can be used on new concrete surfaces as well pre-existing concrete slabs, which are sometimes referred to as retrofit surfaces. Although polished concrete flooring is commonly used in schools, warehouses and commercial locations, in recent years it has begun to be popular with homeowners. The resurgent interest in using polished concrete is due to the dry concrete polishing system. But it is not just aesthetics that has people choosing polished concrete, there many other benefits of polished concrete.
Choosing polished concrete is extremely budget friendly. But one does not just save on installation. Polished concrete flooring has been connected to savings in energy usage, has less wear and tear than other flooring choices, requires minimal maintenance and is extremely durable. If watching the bottom line, polished concrete is a viable option.